Get the Latest in Immersive Sight and Sound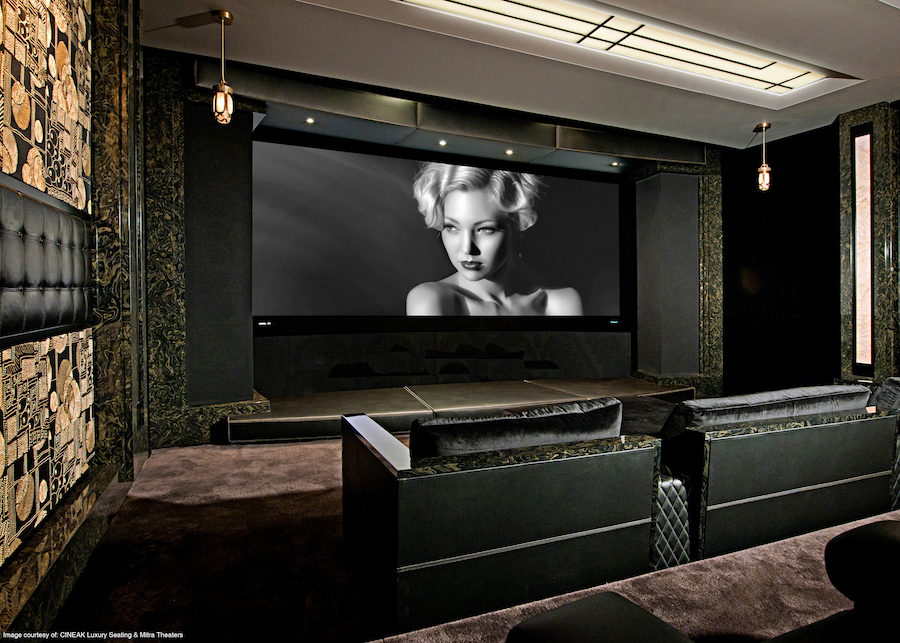 You love home cinema. But is it the luxury of having a huge screen at home or the lack of sticky floors and overpriced concessions? Most likely both of these are highly desirable. Is there a better pleasure than settling into your own custom theater for a movie at home in Snowmass after a hard day of skiing? We think not, although a soak in the hot tub is up there too.
If you already have that home theater, you may be lacking the latest technology. Perhaps your mountain chalet came with an existing home theater. Maybe you put the theater in yourself some years ago, before the latest 4K HDR and immersive sound formats were available. Your setup is great, but you'd really like to upgrade to 4K to take advantage of the new high resolution streaming shows on Netflix and Ultra HD Blu-ray movies, with their much higher contrast and detail. While you have a full surround sound setup, you may have been looking into Dolby Atmos and how that can provide an even more immersive cinema experience.
If you've been waiting to pull the trigger on a 4K projector to upgrade your theater – and perhaps take the next step to an even more engrossing sound experience - we have good news. Both 4K HDR and Dolby Atmos are widely available in a variety of equipment. What's more, the amount of 4K content has increased exponentially since the early days of the formats, with streaming movies and shows from iTunes, Vudu, Netflix, and Amazon, as well as many movie releases on Ultra HD Blu-ray discs.
Read on to learn about some custom home theater upgrade ideas for your Snowmass home.