Why You Should Hire a Professional to Install Your Home Theater
Enjoy Your Favorite Entertainment like Never Before With a Custom Solution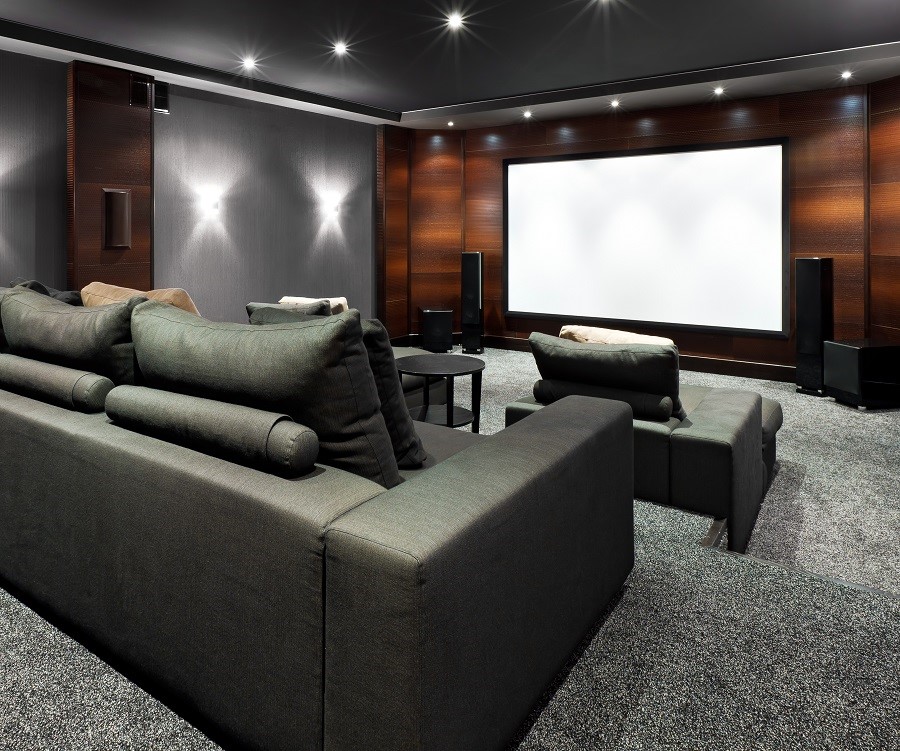 When installing a custom theater in your luxury home, you want to design an entertainment space that puts you in the middle of the action. That's going to take a lot more than a pre-packaged system from your local Best Buy. With a professional home audio video installation, the theater in your San Francisco, CA home is tailored to give you the best possible image and sound quality. Read on to find out some of the ways we can take your entertainment to the next level.
Finding the Right Location and Equipment
The experts at Campbell Audio Video aren't there to simply offer installation services; we also like to be your official technology advisors. All of our projects begin with a consultation. We find out everything we need to know about your theater: Is it part of a new construction? Are you looking to upgrade your current media room? Do you want to use a TV or projector-and-screen combination?
If you're still in the construction process or just moving into a new home, we can help you figure out which room makes the most sense. You want one, like a den or basement, where you can eliminate as much ambient light as possible, better insulate sound, and reduce external noise.
Once you decide where your theater will go, we help you choose which screens, seating, and speakers you should use. For example, if the media room you're converting into a theater has a lot of windows you should invest in a darker screen that can better deal with ambient lighting. If you don't want your speakers to be visible, use in-wall and in-ceiling speakers for your surround sound.
Optimizing All Your Equipment Installations
With a professional home audio video installation, you don't have to worry about cable clutter. All of the wiring is placed behind walls to protect your home's aesthetics. We can also link your equipment to your AV system. How can this streamline your theater? You can have your source components (like your Blu-Ray or media library) hidden away in an AV closet. We then use matrix switchers to transmit the signal to your theater.
Our technicians also know exactly where each speaker should go for optimal sound. Aside from finding the right placement for a traditional or Dolby Atmos-enabled system, there are specific angles to be considered as well as your room's architecture. Speakers can be angled or laid out to keep sound from bouncing off a hard surface. If needed, acoustic panels can be installed on your wall and ceiling to absorb the sound.
Offering Full Control of Your Space
We can also help you upgrade your control experience. That doesn't just mean consolidating everything into a universal remote. From a remote, touchpad, smartphone or tablet you can control not only your entertainment but also the lights and climate. If your theater is part of a home automation system, you can even create a scene that immediately pulls up your favorite settings. A "Cinema" scene dims the lights, turns on your projector, and lowers the temperature. When you press pause, the lights turn on so you can grab a snack.
Experience the difference with a custom home theater that lets you enjoy your favorite movies like never before.