Stream Music Throughout Your Whole House
Comparing Popular Music Services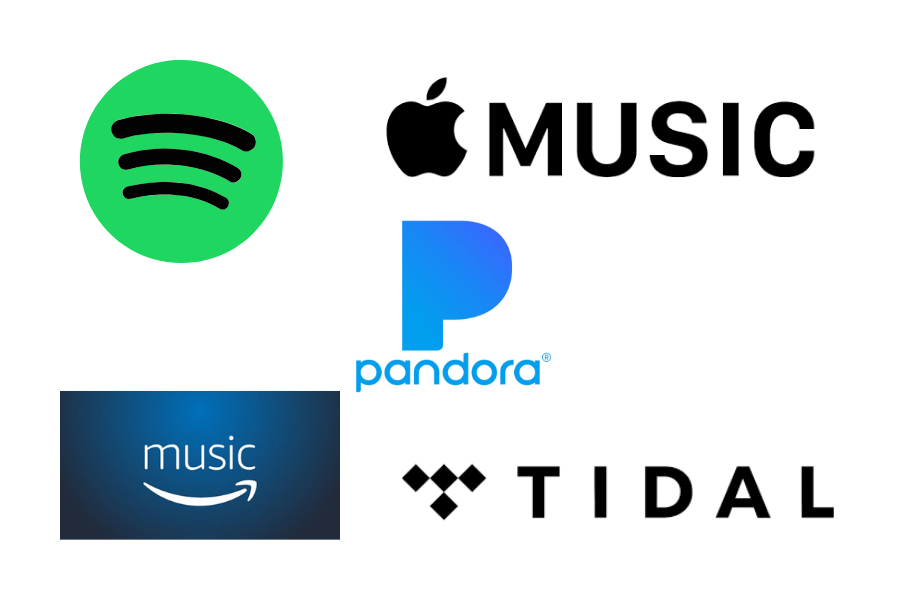 Music consumption has always been a function of the available technology. Before recorded music became possible with Edison's invention of the phonograph in 1877 (yes, over a century ago), there was no music business as we know it today. The phonograph begat vinyl records and the modern recording industry. Vinyl records, using the same underlying technology as the first phonograph, are still with us, and are, in fact, enjoying a nostalgic resurgence in the past few years. After several decades, vinyl gave way to the convenience and resilience of digital CDs, and they are still with us too. Today, the most convenient way of accessing a vast library of music and listening to it anywhere – in our cars, our portable devices, and our homes – is music streaming over the Internet.
The old Apple iPod slogan of 30,000 songs in your pocket has given way to 40 million songs in the cloud that you can hear anytime, anywhere - as long as you have an Internet connection. As we know, several popular music services that offer the capability of hearing your favorite tunes on demand. But are they all just different peas in the same pod?
The short answer is that there are many similarities but also sharp differences between the popular streaming services. If you are looking to invest in a whole-house audio system in Aspen, you might want to know a little more about how they differ. The streaming technology built into most smartphones and tablets give you different options for directing music to different parts of your house, and whole house systems like those from our partner Savant make it especially easy to have the endless variety of streamed music in high-fidelity throughout your home.
Without further ado, let's do a brief overview of five of the most popular services and some of their distinguishing traits and wrinkles.
See Also: How To Boost Your Property Value With Outdoor Entertainment
Pandora
Pandora is the granddaddy of music streaming, initially launching as a website in 2005. It is effortless to get started with it, requiring only an artist name or album to create a custom radio station that provides hours of music listening. Signaling thumbs up or down on tracks and skipping helps the service customize the station and learn more about your musical tastes. Pandora is still free if you don't mind listening to ads, but there are quite a few of them in the free tier, approximating what you might hear on an FM radio station. Pandora has two paid tiers; Plus and Premium. Plus removes ads, allows unlimited skips, and increases the streaming bitrate for better sound quality. Premium is their answer to services like Spotify, building on the features of Plus with a more extensive music library, offline capability, custom playlists, and the ability to listen to almost any song or album on demand. Pandora's strengths are its simplicity, usability with a wide variety of devices, and integration into products and systems from our partners like Integra and Savant, making it easy to use in a whole house system.
Spotify
Spotify is the biggest music streaming service in the world, with some 87 million subscribers at last count. While it can also be enjoyed for free with ads, it has the most paying members as well. Paying for the service removes ads, unlocks premium features, and allows for the highest tier of streaming quality. Spotify boasts a broad and deep music library and feature set. It has most music that you'd want to listen to, excellent music discovery and recommendation, good audio quality, and compatibility with many devices, whole house systems, and audio components. If there's any downside, it may be that it's a bit more complicated for the very casual user and takes more work to get it optimized for your tastes. One great feature of Spotify is Spotify Connect, which is a way to use your smartphone or tablet to control playback on any Spotify Connect device, which can be a smart speaker, a receiver, or whole house audio system. The difference is your phone is not doing the streaming, just the remote control.
Apple Music
Apple Music recently passed the 56 million subscriber mark and continues to grow quickly, chasing Spotify's lead. The service is primarily geared to Apple users, and if you are all in on Apple devices, like iPads, iPhones, Apple Watch, and Macintosh computers, it might be the best choice for you. However, Apple Music is also available on iTunes on Windows computers and as an Android app as well. It matches Spotify with the size of the music library and extensive customization capabilities and sometimes features exclusive music releases. A unique feature is live DJ radio (Beats1) which features an eclectic collection of new music. One of the service's main advantages is its deep integration with Apple products like the standard music app on iPhones and iPads, and of course the ubiquitous iTunes on a computer. Being an Apple product, it is not natively integrated into many other systems; however, Apple's Airplay and Airplay2 technologies are licensed to audio companies and device makers, which is a wireless method of taking music from any app on Apple devices into audio systems. If you're an Apple fan, it may be the right service for you, and it integrates well with our Savant Music whole house systems.
Amazon Music
Amazon Music is an excellent service for people that subscribe to the Amazon Prime shopping service. For Prime members, the base level of the service is free. While it is not as extensive in features and library size as Spotify or Apple Music, it provides a Pandora-like simplicity with good quality streams without ads. A step up to Amazon Music Unlimited increases the library to the levels of Spotify and Apple and adds similar features. One of the best advantages of Amazon Music is its native integration with Amazon Alexa voice assistant. You could tell Alexa to "play Ed Sheeran," and Alexa will immediately start playing his music. We could show you how to integrate Alexa with your whole house music system to enable easy voice control. Alexa voice control also can work with Spotify, Apple Music, and Pandora as well, which makes it easy for different family members to use voice control on their favorite streaming service.
Tidal
Tidal's claim to fame is a higher quality of streaming – lossless. All streaming services currently compress music to some extent to save on the cost of bandwidth and to ensure audio quality over varying connections. Depending on the bitrate of the stream and the format the service uses, you might hear the difference. Tidal streams at uncompressed CD quality, and over the right equipment, you really can hear the difference. The library is about as extensive as those from Apple and Spotify, but the music discovery and recommendation is not yet on par with the leaders like Spotify. Tidal is also more expensive than the others due to the lossless streaming, but if audio quality is your most important criteria, it might be the best choice for you. Another plus is that Tidal continues to gain traction and is integrated into a variety of higher-end audio components and whole-home systems, like Mark Levinson's streaming audio player.
While there are many choices – more than the ones we presented here - the good news is you don't have to pick just one service through your whole house system; you can use multiple services if you want. Just click here to get started with whole house audio in Aspen!