How to Boost Your Property Value with Outdoor Entertainment
Homeowners and Realtors Can Benefit from a Professional AV Installation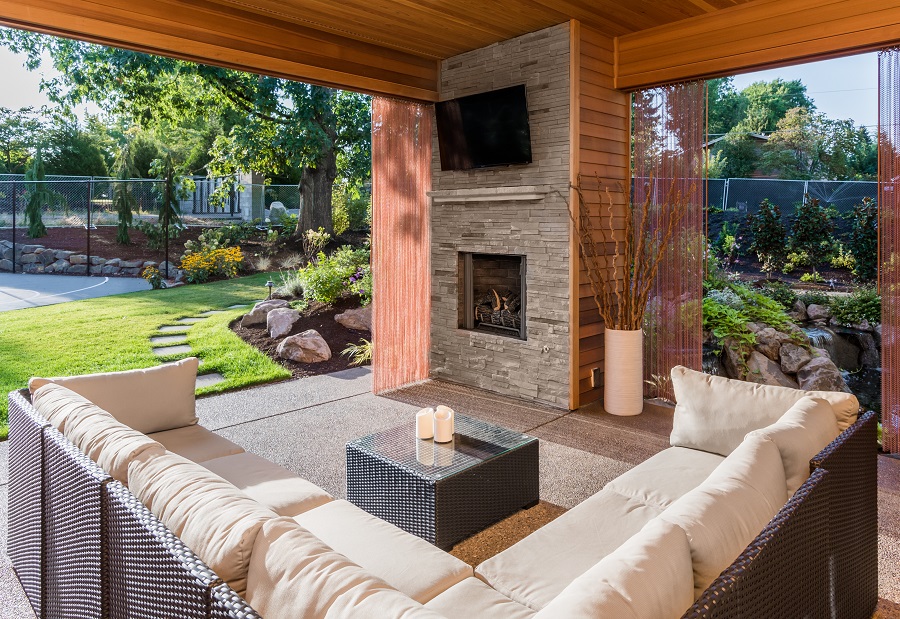 Outdoor renovation projects are a common way to increase a home's value. Beautiful and functional outdoor spaces will expand the reach of your property and entice more buyers. These projects can range from better landscaping to completely revamped patios. In recent years, people have started exploring the importance of home audio video installations as well. What better way to lure buyers in Aspen, CO than with professionally-installed entertainment systems?
SEE MORE: Why You Should Hire a Professional to Install Your Home Theater
Decked-Out Patio
According to SmartMoney.com, a patio can boost property value by 12 percent. In some cases, a small terrace with some outdoor furniture will do. In the luxury market, buyers will expect these patios to be full blown entertainment centers. Install televisions and outdoor speakers that can sustain extreme temperatures. With our AV installations, users can easily access their movie library, cable service, or even streaming services.
Outdoor Kitchens
Instead of a standalone grill, many homeowners are opting for outdoor kitchens with a small fridge, cabinets, and a counter where friends and family can congregate. While your designer can help you find the ideal furnishings, we can help out with the entertainment side of things. After all, what's a cookout without music? We can install speakers within your kitchen cabinets or mounted on the ceiling so you can listen to your favorite cooking playlists. We make it easy for you to access your favorite streaming services or digital libraries.
Outdoor Dining Areas
If you have a kitchen, you're going to need somewhere to eat! Dining areas are incredibly easy to incorporate into your outdoor spaces. Since you probably already have a large patio, all you need to do is add some tables, chairs, and canopies. It's also easy to add some audio. If you already have an outdoor AV system in place, all you have to do is install a few landscape speakers along the side of your patio and, if sturdy enough, on your canopies as well. Adjust music from a waterproof remote or smart device so you don't have to leave your meal to make changes.
Outdoor Theaters
As part of your home audio video installation, you'll probably have speakers lining your backyard so you can listen to music throughout your property. Why not take it a step further with a screening room? With outdoor TVs available as big as 84 inches, you can create a "Screen on the Green" experience and enjoy movies under the stars in your backyard. With our comprehensive solutions, it's easy to listen to movies through your existing audio infrastructure.
Want to find out other ways that your property can benefit from AV integration both inside and out? Contact Campbell AV by calling us at (970) 510-5489 or filling out our online contact form.