Let the Light in With These 4 Great Benefits of Motorized Window Shades
Get Ready for the Season With Smart Shading Solutions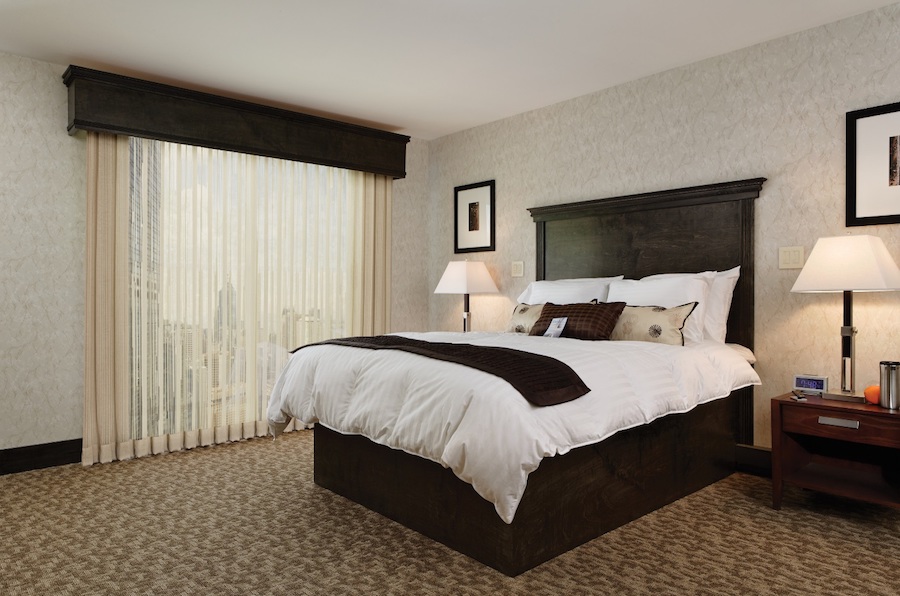 The change of seasons means colder weather and less light. Smart motorized window shades can keep natural heat and light in your home and adjust to your preferences. Whether you want a whole home system or a one-room solution, we can help you find what works for your Aspen, CO home. Read on to learn more about four great benefits and how they work.
See also: 5 Things You Need to Know When Installing Motorized Shades
Versatile Control
Motorized shades are versatile and available in different options for you choose. For example, Lutron Serena remote control shades are a simple solution if you just have one room that gets particularly warm or cold.
Moreover, you can control the shades while you're out of the house with your smart system on your phone or other touchscreen devices.
Find the Perfect Look
We fully understand that style and aesthetics are just as important as function. You can find shades in different colors and designs to complement the room they're in. You may want to think about functionality though when determining the shades you want.
Some shades allow you to look outside even when they're down. You'll want to consider the shades' "openness factor," which determines the amount of light they let in. A high openness factor means more light will come in, allowing you to see outside with ease.
Darker colored shades are a good option to absorb the light and heat while still being able to see through your shades.
Save Energy Through Integration
You can integrate your motorized shades with your lighting control system to save on energy. Why use artificial fixtures and waste energy when you can let in natural light?
Daylight harvesting sensors can be placed in windows to keep your home in balance. The sensors detect how much sunlight is entering the room and uses that information to adjust the shades and lighting.
This means that if a lot of sunlight is out, the shades will open and the artificial lights inside will dim or turn off. If the sky is overcast with clouds or it starts to darken, the lights will automatically brighten to keep your room lit.
This is a good solution if you spend a lot of time in a room or you have guests over and don't want to worry about manually adjusting the lights. Let your home system do the work for you.
Regulate Room Temperature
Worried about the natural light letting in too much heat? If the temperature sensors detect that the sun is causing too much heat in your home that stresses your HVAC system, the shades will close so that you can save on energy, while the lights brighten to accommodate for the loss of natural light.
If you want to stay warm in the winter, your shades can help with that, too! For example, honeycomb shades include air pockets to trap heat, which can help insulate your house in the winter. When the weather warms up, this will help to keep out the heat which will ease the stress on your HVAC system.
Ready to integrate motorized shades into your home? Reach out to us through our contact form or give us a call at (970) 510-5489.