How to Embrace the Latest Home Entertainment Trends
Integrate the Latest Technology with a Professional Installation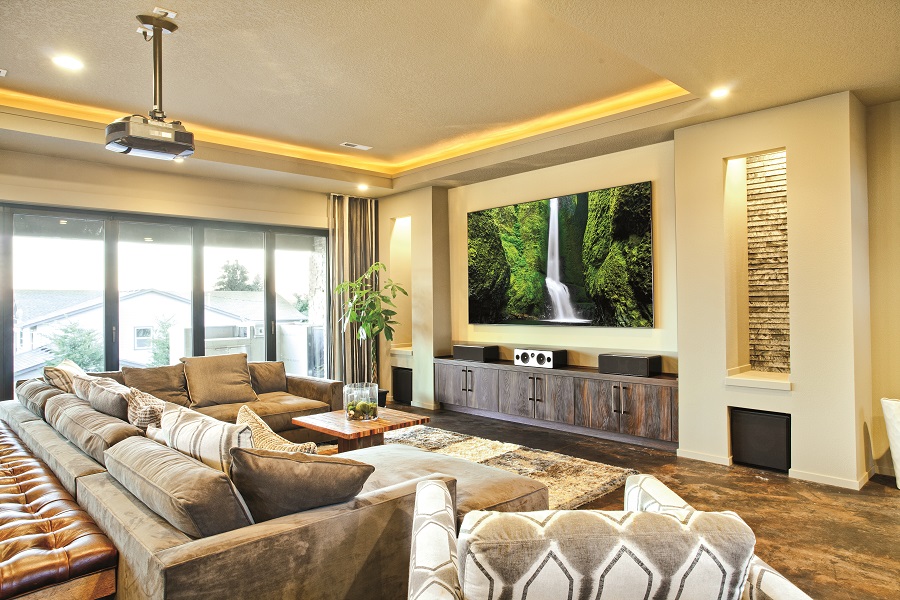 The home entertainment industry is always evolving with constant innovations when it comes to audio, video, and control. As new technology becomes available, it can be difficult for users to keep up. From 4K Ultra HD products to wireless sound systems, there are hundreds of new items to choose from each year. For this reason, all our home audio video installations include expert advice on which technology to bring into your Ft. Lauderdale, FL home and how to optimize it. Read on to explore some of the biggest entertainment trends of 2017 to see which make the most sense for you.
SEE MORE: 4 Questions to Ask When Installing Your Home Entertainment
Incorporate the Latest 4K Ultra HD Technology
You're probably already gone out and purchased one of the new 4K Ultra HD televisions available at your local retail store. Though you've spent thousands of dollars on your new TV, you may find that often the image is not much different than what you had before. What is typically happening is that you're not getting a full 4K Ultra HD signal.
You need to work with a professional to make sure that every part of your home AV system is 4K compatible. Ultra HD files include added bandwidth and encryption that can't go through traditional HDMI cables or standard HD receivers. Your sources, AV receivers, and cables need to be ready to deal with these new signals.
Stream Your Favorite Music with Wireless Sound
Streaming showed it was the future of the music industry in 2017. Not did Spotify reach 50 million paid subscribers, but major companies like Amazon and Apple substantially expanded their music services. Chance the Rapper even became the first artist to win a Grammy for an album that was exclusively available through streaming. This shift has encouraged music lovers to embrace wireless music systems that offer an easy, high-quality way to stream their favorite music.
During your home audio video installation, we can figure out which wireless solutions make the most sense for your family. You can go with wireless speakers from companies like JBL Synthesis or convert your existing stereo system with wireless amplifiers or media servers. This way you can stream your favorite artists on speakers throughout your home at the press of a button.
Enjoy Hands-Off Control with Voice Commands
One of the biggest trends in the smart home and AV industries has been the emergence of voice control. We can place all your AV equipment within a Savant Systems solution, which you can manage via voice commands using the company's Pro Remote. Without having to lift a finger, you can pull up your favorite albums, start a Netflix marathon, and even adjust the lights.
Whether you want to stream a Spotify playlist in the kitchen or enjoy the latest Blu-ray releases in their full 4K Ultra HD splendor, we can help you get the most out of your home entertainment. To get started, call us at 970-510-5489 or contact us online.