4 Questions to Ask When Installing Your Home Entertainment
Make Sure You're Getting the Most out of Your Home Audio Video Installation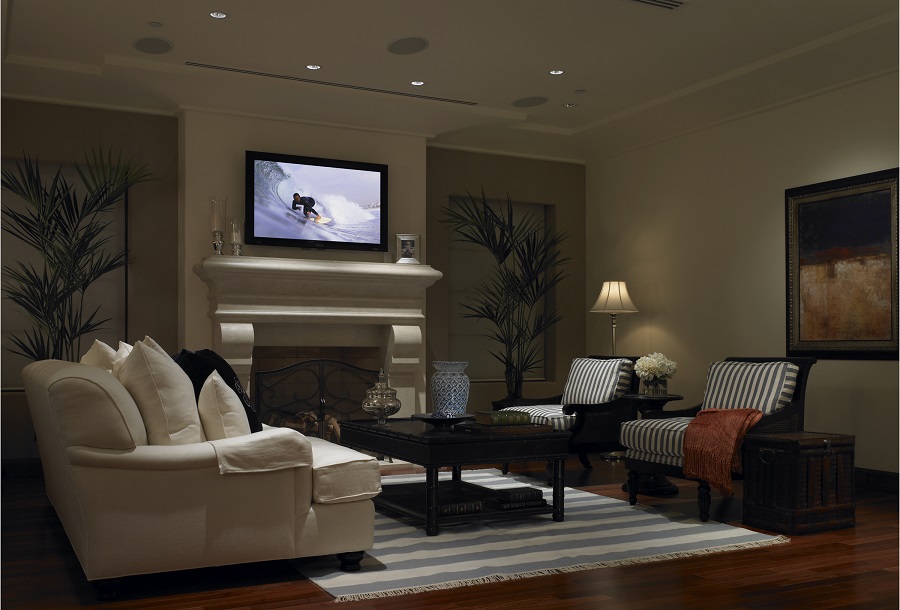 Your Dallas, TX home should be your personal refuge, a place you can escape to after a long day at work. A big part of that is enjoying your favorite television shows or sitting down with your favorite album. Knowing how important your entertainment is to you and your family, we want to make sure your home audio video installation goes exactly the way you want. With that in mind, we always begin our installations by asking the following questions:
SEE MORE: What is Smart Home Automation?
How Many Rooms Do You Want to Include?
Do you want to focus on a decked-out media room or an entertainment solution that spans your entire home? With a home AV system, we can give you centralized control to all your music, movies, and TV shows. At the press of a button, you can choose what you want to watch and where you want to watch it. All projects begin with a thorough wiring foundation, so it's important to know from the start how many rooms will be covered.
How Do You Want to Use Each Room?
We can advise you on the number of speakers or televisions you may need and which models would work best depending on how a room will be used. For example, you may want to opt for in-ceiling speakers in your kitchen where you'll primarily be listening to music. We then talk about your source components. This can include your digital music library, Blu-ray player, satellite TV or turntable.
Where Will Your Sources Be Kept?
One of the ways we can streamline your home AV system is to place all your source components in a dedicated storage closet. We can then install matrix switchers that transmit the signals to the different rooms. This lets you free up space by reducing the amount of equipment and cabling needed in each room. If there are certain things you want to keep local –like a turntable in your listening room—we can do that as well.
How Will You Control Your Entertainment?
The final step is figuring out how you want to manage your entertainment. For one-room solutions, you may want to go with a smart remote like the one offered by Savant Systems. If you want control of all the entertainment in your home from one centralized interface, you can use a touchpad, smartphone or tablet instead.
From the same intuitive menu, you can choose the source you want to use, where to play it, and adjust channels or volume as needed. If your audio/video is linked to your home automation system, you can adjust shades and lights as well to create the perfect environment to watch movies or TV shows.
Are you sure you're getting the most out of your favorite entertainment? It's time to invest in a custom home audio video installation designed to meet your needs.