Give Your Home Entertainment a Boost with VoIP
Learn about This Top-Notch Solution from Savant Smart Home Automation and AV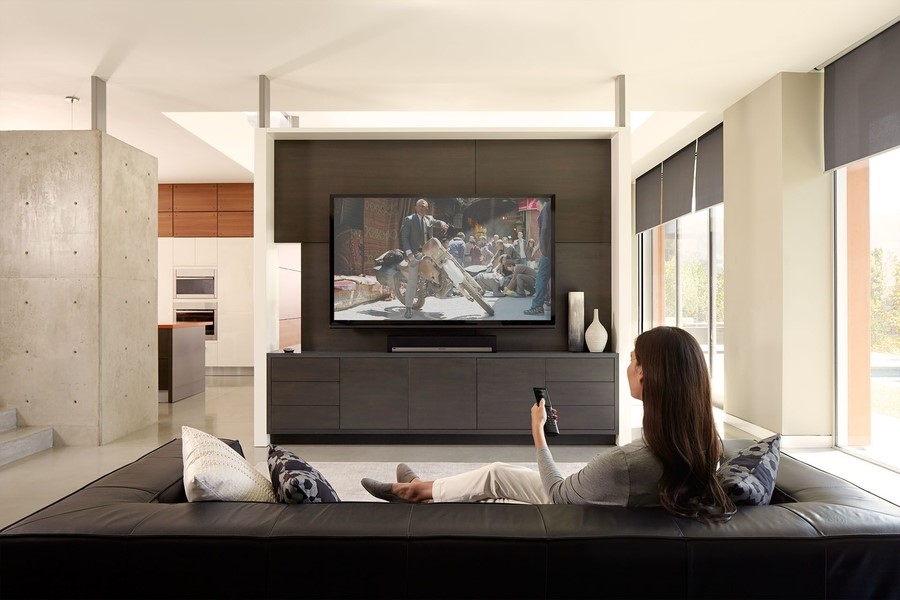 Are you looking to take your entertainment center, whether in your dedicated home theater or multi-purpose media room, up a notch? Host the ultimate movie night or TV show marathon at your Snowmass, CO living space with Savant's Video over IP (VoIP) solution.
This might sound like an unfamiliar smart tech concept to you if you're used to Savant's smart home automation systems and other AV offerings. But VoIP has the features you need to elevate your entire entertainment space for friends and family to all enjoy.
Want to find out more about this smart solution and what it means for your next movie viewing? Just keep reading on below.
SEE ALSO: Why the Savant App Is the Best Choice for Smart Home Control
What is Savant VoIP?
You might have seen the term "VoIP" before – which stands for "Video over IP." But what does that mean exactly? IP stands for Internet Protocol. This means your Savant VoIP is transmitting your video content and services to your TVs and other devices throughout your home via the internet.
This means your audio-video content can be distributed to any area of your home, wherever you have home entertainment displays or wherever you walk with your smartphone, tablet, or laptop – including your basement or on the outdoor patio.
Savant VoIP is scalable, letting you span across your entire property not limited by area or distance. It's cost-effective, since the video content is sent via your already-installed home network, so extra, expensive cabling and wiring won't be necessary. Your system then is only limited by how extensive and stable your network is.
How Does It Simplify the Entertainment Experience?
The goal for Savant's VoIP is to heighten every entertainment experience in your home. Create the ultimate movie night in your home theater or put on the big game on your patio as you prepare tailgate foods and snacks – that's what VoIP allows you to do seamlessly.
Savant's 4K ultra HD VoIP switching platform streams impeccable 4K, high-quality video and streaming services to any area in your home. It brings 4K/60 4:4:4 HDR distributed VoIP with zero frame latency, delivering to two and up to 128 zones. Integrating this Savant system is made simple with a centralized 10GbE switch and an easily installed transmit chassis to hold every receiver and device with ease and no hassle.
Features included in this switching platform are video wall and multi-switching applications, as well as multi-video/video tiling – which is especially beneficial for game day when you want to check in on multiple teams at once, or even when you set up more than one video game for you and your guests to play.
Savant VoIP takes your home entertainment to the next level. Want to learn more about this smart AV solution for your next get-together or TV binge? Feel free to give our team a call or fill out our online contact form to schedule a no-obligation consultation with us. We'd love to hear from you!