Can You Really Benefit from Using an App for Your Lights?
Explore the Top Features of Integrated Lighting Controls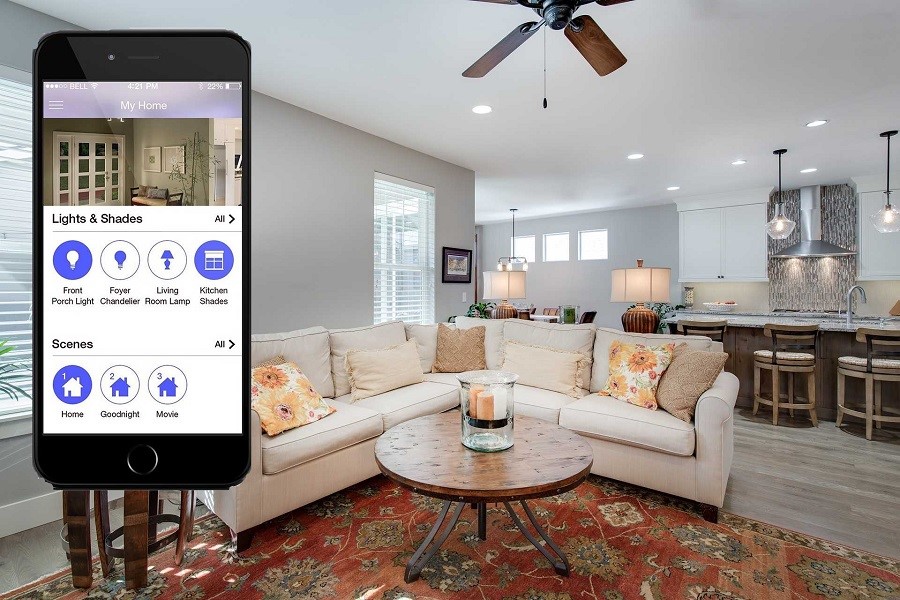 The famous tagline "There's an App for That!" has never been more accurate. For better or worse, every year there are more devices you can manage from an app. Until now, did you even know you needed one for your air freshener? Like with most technology, it can be hard to figure out which are novelties, and which have an actual impact on your life.
As home technology experts, we're here to help! Not only do we help you figure out which smart devices are best for your Snowmass, CO home, but we'll also help you group them together for streamlined control. Deciding which to buy will be easier once you have the right information.
Lighting is at the center of the smart home revolution and can sometimes be the most difficult to maneuver. There are a variety of bulbs and even smart plugs that let you manage individual lights from an app. In this blog, however, we're going to discuss integrated lighting controls from Lutron that give you access to ALL your lights from one device.
SEE MORE: How Important is Lighting Control to Interior Design?
Centralized Control
Many people gravitate to integrated lighting controls for their convenience. Using a mobile app, turn lights on and off throughout the house without even having to leave the couch. Pull out your phone to see which lights are turned on and turn them off at once to save energy. Lutron has some one-room solutions like their wireless Casetta systems, but we recommend their RadioRa 2 or HomeworksQS for whole-home control.
Dimming Capabilities
You can choose from a variety of elegant dimmers if you go with Lutron integrated lighting control, but you'll be able to get the most significant control using their app. Adjust lighting intensity from 0-100 percent to find the ideal setting for any room or occasion. Once you've found the perfect level for reading a book, watching movies, or illuminating your driveway, save it directly into your app.
Smart Scenes
Find these settings easily through the use of smart scenes. Through your app, save scenes that outline which fixtures to turn on and off and at what level to dim them if needed. Activate these scenes using your app whenever you want.
The app even lets you schedule those you expect to use on a regular basis. Have a "Good Morning" scene go off each day at 7 a.m. that slowly opens the shades and turn lights on when it's time to get up.
Remote Access
Don't worry about leaving lights off when you head out to work or coming back to a dark house. Every feature of your mobile app is accessible no matter where you are as long as you have an internet connection. Turn off any lights you left on while you're at work. On your way back, start turning on the lights in the foyer and kitchen, so everything's ready when you get there.
Looking to take your lighting to the next level with Lutron's intuitive app? We help you find the integrated lighting control solution that makes the most sense for your home. Just call us at (970) 510-5489 or fill out our online contact form.