What Can You Do With Home Automation?
Answer: Make Your Life Easier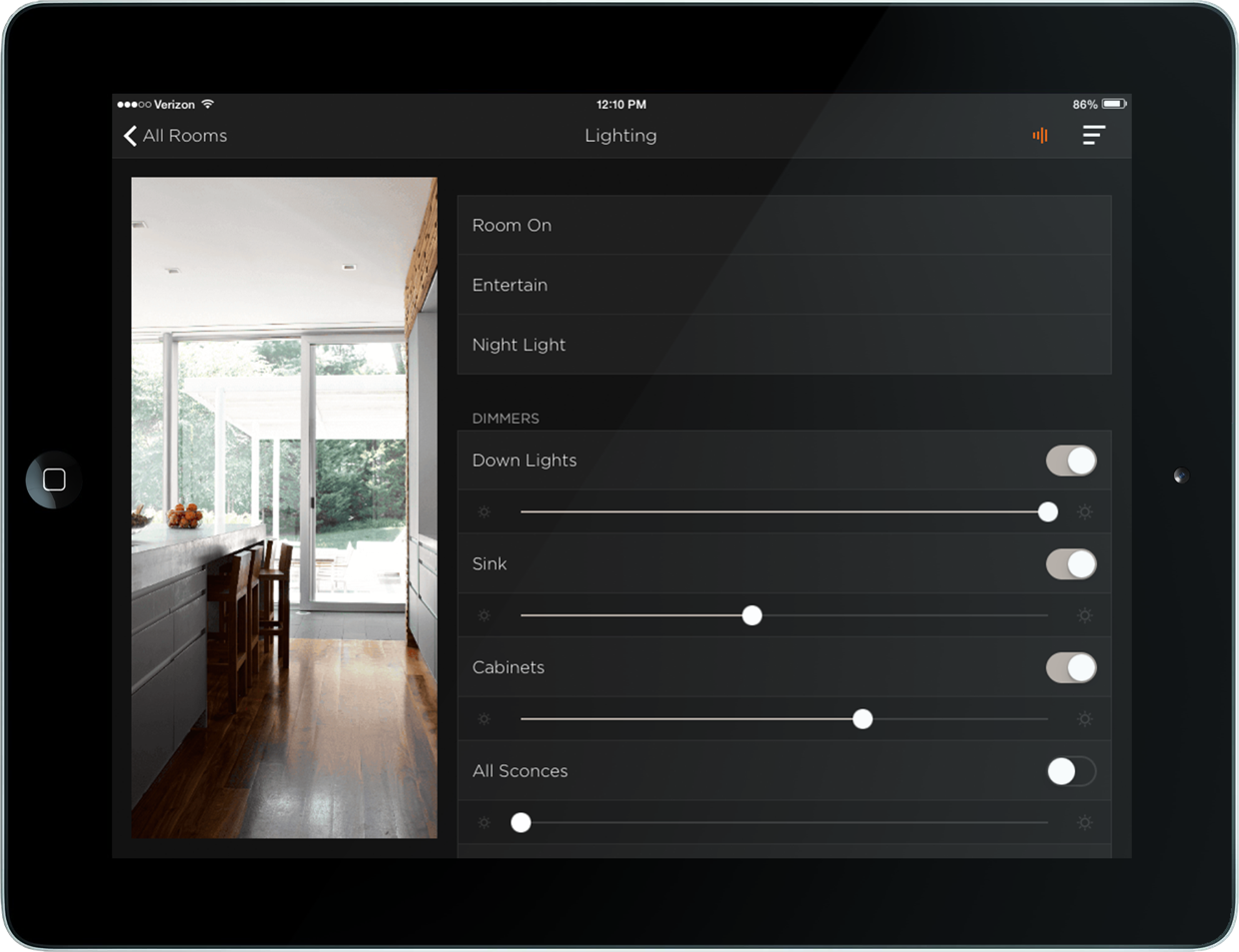 Home automation technology continues to advance at a rapid clip. The amount of things in the home you can now imbue with smarts continues to grow.
A slew of home control technology is readily available. Smart cameras, lights, motorized shades, thermostats, sensors, smart speakers, and more can be found. Some work well together, some not so much.
True home automation is seamless. If you want the real luxury of a home automation system for your Dallas home, you're going to want a professional integrator – like us. We can sort through the technology and the jargon to help you achieve the level of control you want.
Keep reading to find out how home automation can work for you.
SEE ALSO: 4 Questions to Ask When Installing Your Home Entertainment

Total Control, Seamlessly
Many vendors offer control of some component or another. Every smart camera comes with its own app. Several smart lights come with their own app. Thermostats have the same.
So how do you make all those things work for you? You want fine control over individual components like climate, lights, and monitoring. But you also want them all working together for what you really want to do, without fuss.
That's where we come in. Using a home automation solution like Savant, we bring it all together for you. We can make the perfect scene happen for an indoor/outdoor dinner party in the temperate Texas Spring. Light, music, pool lights, fountains, and more can all be controlled from an integrated app in the palm of your hand. If you prefer, the same exact controls can be replicated on wall mounted touchpads strategically placed through your home.
Personalization is also critical. Not every family member may need control of the same things, and some shouldn't have control of some areas. We can personalize the system with different profiles for members of the household – like kids and adults. Let the kids play their tunes in a couple of rooms in the house – but not on Dad's expensive two-channel rig.
The Right Infrastructure
Having the right infrastructure is critical to making the system flexible. It can mean choosing the right type of wire for the kind of speakers you are installing in each area, which may vary in application from hi-fi to outdoor use.
Video distribution for 4K sources can be tricky. The length of runs from the signal source to the device - as well as the number of devices that will be accessing content at the same time - may affect the choices. That's what we do; discover your needs and desires and then figure out the right technology for the task.
Wireless technology is equally important. Your home network needs to be robust enough to support all the video, audio, and other data you want to use on your portable devices. Also, some wireless control technologies may interfere with others. We take all the requirements into account in designing and installing your network infrastructure.
To find out more about how we can make home automation work for you, Contact us today!