Want to Enjoy Cinema-Quality Sound in Your Custom Home Theater?
Explore How PRO Audio Delivers the Most Powerful, Precise Sound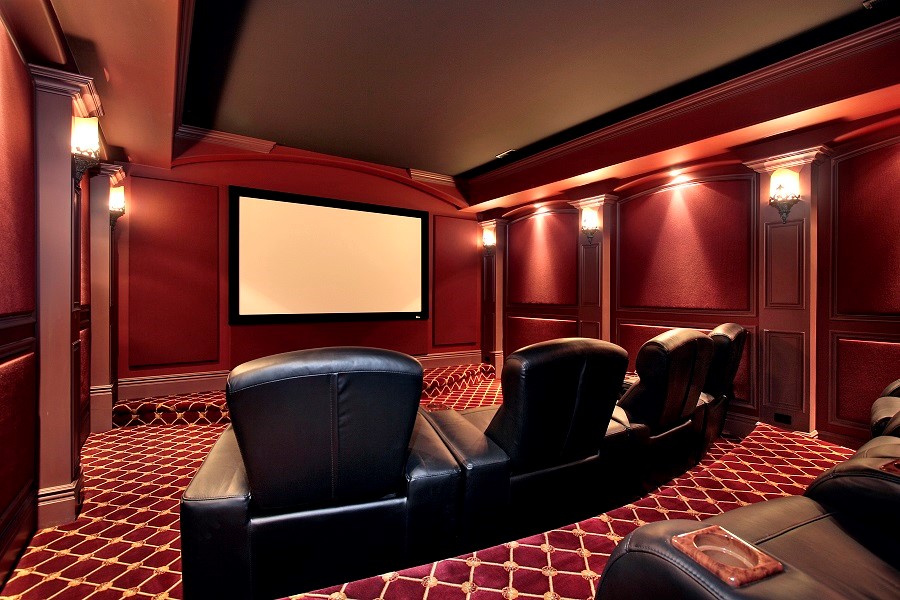 It takes more than powerful speakers to deliver high-performance sound in your custom home theater. Leveraging each component in your theater through a "systems approach" to installation is the best way to optimize the audio quality in your Aspen, CO home. Loudspeakers, amplifiers, and subwoofers all work together to deliver robust, uniform sound when watching your favorite movies.
In our home theater installations, we use PRO Audio products to ensure this harmony across all your components. In this blog, we highlight how each of their products is designed for the ultimate home theater performance. Not only that, but we'll outline why it's important to stick with the same company for your entire surround sound system.
SEE MORE: Designing a Dedicated Home Theater
Speakers
Understandably, speakers are top of mind when it comes to your surround sound. Though other aspects will affect your overall audio, speaker quality will be the most significant factor. Many people think home audio speakers will work in a cinema setting, but that's not always the case. In fact, many general audio speakers struggle with limited volume, compressed sound and driver failure when translating movie soundtracks.
Pro Audio speakers are all specifically designed for theater use based on the same technologies used in commercial installations. Soundtracks come through in their full fervor with professional-grade drivers that offer powerful audio and a wide soundstage. These speakers come in various mounted models to easily find a solution that will fit seamlessly into your custom home theater.
Subwoofers
Reproducing low-frequency effects is impossible without adding high-quality subwoofers to your surround sound installation. Even the best home audio subwoofers don't have the sturdy drivers needed for the deep bass found in many movie special effects. Not only do PRO subwoofers use professional-grade components to create a more visceral experience, but they utilize high-power amplifiers and DSP (digital sign processor) technology. Get the authentic vibration of each explosion or revving engine by upgrading to a dedicated theater subwoofer.
Amplifiers
The last piece of a successful surround sound system is a high-powered amplifier driving your speakers and subwoofer. Speaker-amplifier matching is essential for reducing muddiness, congested midrange and equipment failure. You'll see a lot of audio professionals mix and match components until they find the closest fit, but PRO Audio has removed all the guesswork.
With the company's "systems approach", you'll always get consistent sound from your speakers and subwoofers. Using advanced DSP and audio engineering, it's easy to calibrate your surround sound for greater uniformity and reduced coloration. You get a powerful, accurate soundtrack without having to deal with a lengthy installation or having to replace mismatched equipment.
Optimize your viewing environment with PRO Audio surround sound that brings commercial-grade audio to your home. Want to learn more about the best sound systems for your custom home theater? Reach out to our team by calling (970) 510-5489 or filling out our contact form.