3 Essential Steps to Planning Your Home Theater
Design Your Home Theater for Success from the Start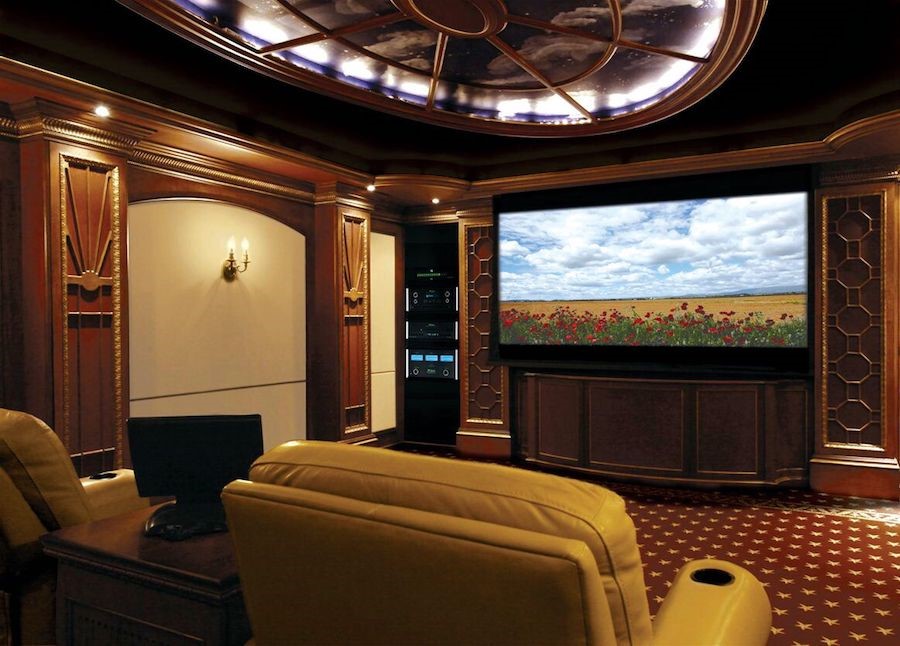 Getting started on a home theater design can be both exciting and intimidating. With so many factors to consider, it's important to make sure that you approach the process correctly. We want to make sure that your Dallas, TX home has the best-quality home theater possible that fits all of your needs and preferences. This blog will highlight some of the main factors to consider.
See Also: 7 Factors that will Take Your Home Theater to the Next Level
Don't Wait to Design
Begin your design process from the start of your project.
Many homeowners may make the mistake of waiting to decide on their theme and design until after the installation is complete. This severely limits your home theater's potential because designing last means that you are working around the installation already put in place.
If you begin your design process from day one, we can work with you to install a theater that works with and around the design and theme you desire.
Choose a Theme
Your home theater should be as unique as your home. So many other homes have spaces for watching movies and TV, why not distinguish your home theater with a dedicated theme?
Choosing a theme in your home theater design means having a common factor that ties all your products and components together. You don't need to stress about making it specific or elaborate; simply think of what ambiance or experience you'd like for your home theater to convey, and we can then design accordingly.
Consider Performance as Well as Design
We've talked a lot about considering the look and feel of a home theater. What can sometimes be neglected in this process is the emphasis on performance.
High-quality performance and a well-designed layout are not mutually exclusive. Yes, we encourage you to think of how you'd like your space to look, but we also advise considering the performance quality of the products being used in your home theater design.
Poor audio or video can ruin the experience you've spent time creating.
Working with a professional team ensures that your products function properly and are in sync with your design.
For example, if you want a specific type of wall design and are also incorporating in-wall speakers, a professional can build this out to guarantee that technology and design don't interfere with each other and compromise quality.
Other factors like the placement of speakers, décor, seating, size of the screen and more can affect performance. Our team will work with you to create a high-quality home theater design that is also aesthetically appealing.
Are you ready to get started on your home theater design? Reach out to us here or give us a call at (970) 510-5489.